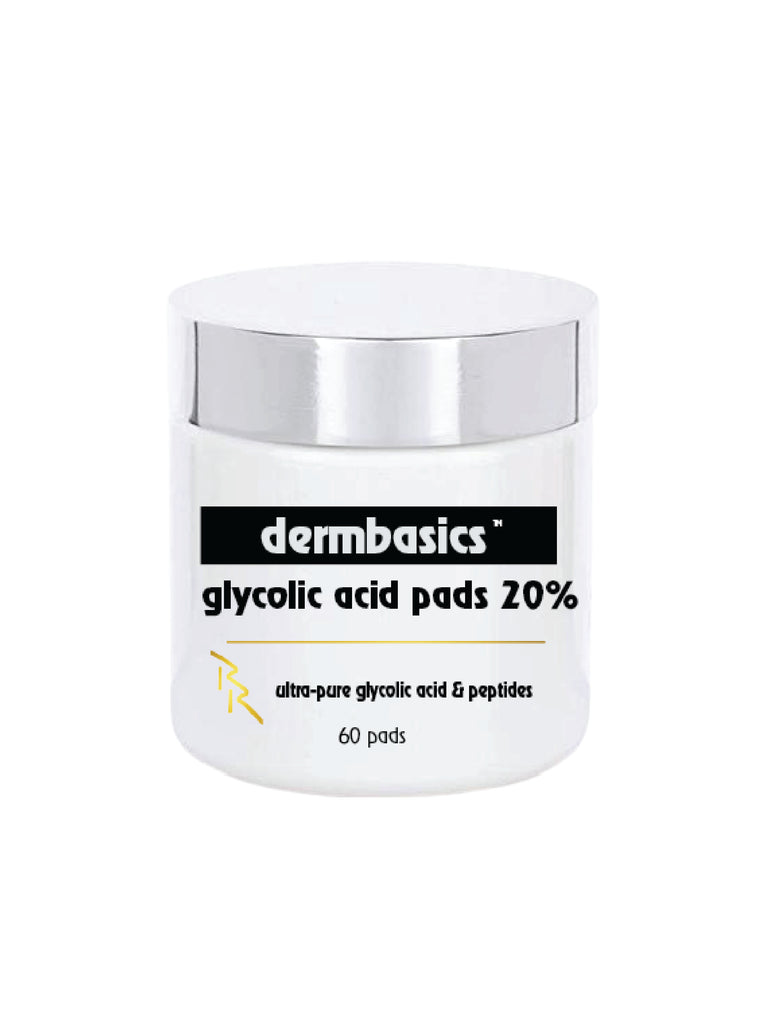 Dermbasics Glycolic Acid Pads 20%
These Glycolic Acid pads are convenient
and easy-to-use as they gently exfoliate,
moisturize and assist in the removal of excess
oil and residue on the skin. They also
contain antioxidants to deliver additional skin
enhancement benefits.
√ Oil Free
√ Gluten Free
√ Paraben Free
√ Fragrance Free
√ Cruelty Free 
Ingredients:  Purified Water, Glycolic Acid, Witch Hazel, Xanthan Gum, Green Tea Extract, Oligopeptide-8, Retinyl Palmitate, Tocopheryl Acetate, Ascorbyl Palmitate, Ubiquinone (Co-Q10), Lauric Acid Phenoxyethanol, Pentylene Glycol.